Our Hiring Process
Applying for a job can often feel exciting, overwhelming or confusing. At team.blue we want to make this process as smooth and empowering as possible for you. Our mission is to be the leading digital enabler for companies and entrepreneurs, and that starts with hiring the right people.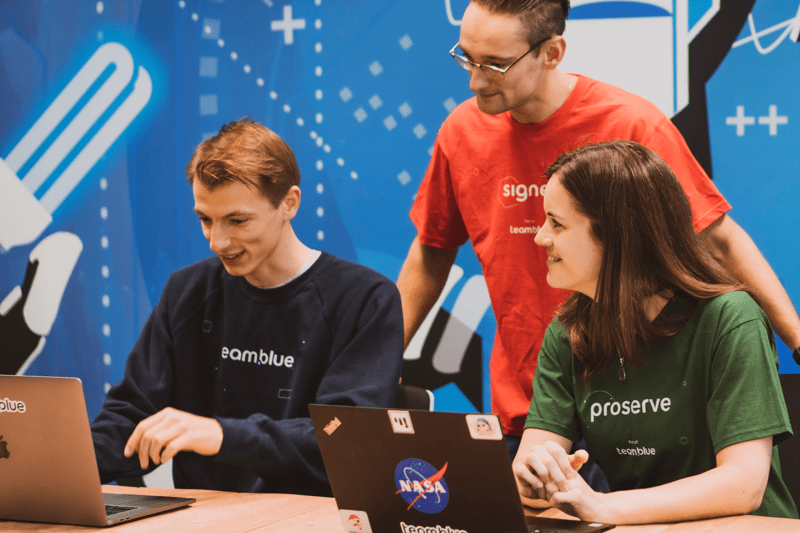 Self-reflection
You see us, and you like what you see! You decide to do some self-reflection to see what you really like doing, and what you are good at.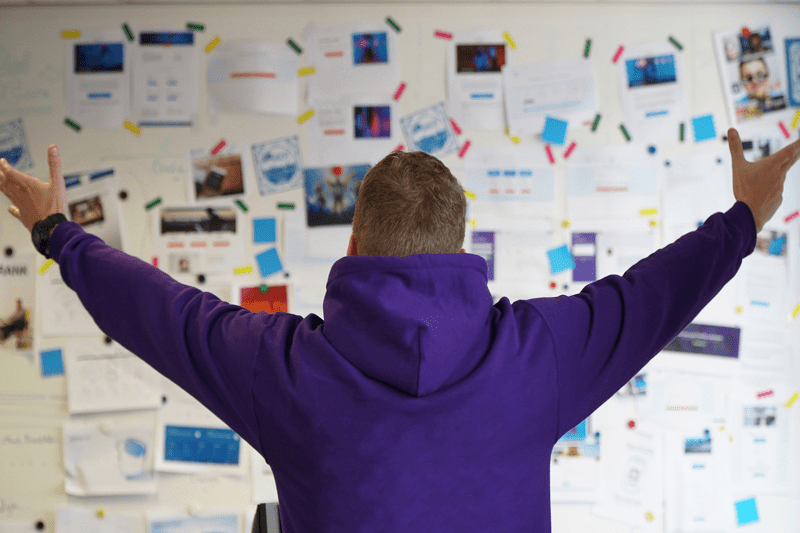 Job Search and Resume
You have found what your passions are and what your next step in your career should be. You update your resume and motivation letter to best let your experiences and passions show and press apply.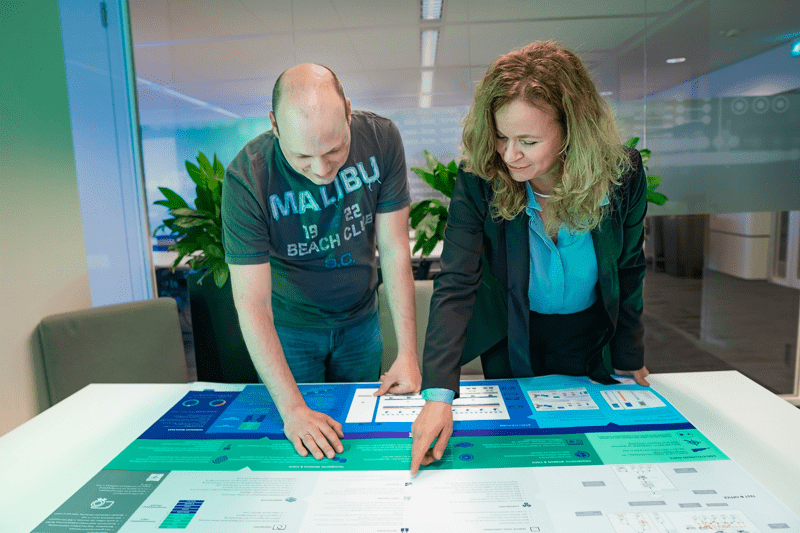 Apply Online & Interviews
We see you, and so far we like what we see! We send you our personality assessment and it's a match - at least personality wise! We will introduce you to the relevant department, and schedule in interviews.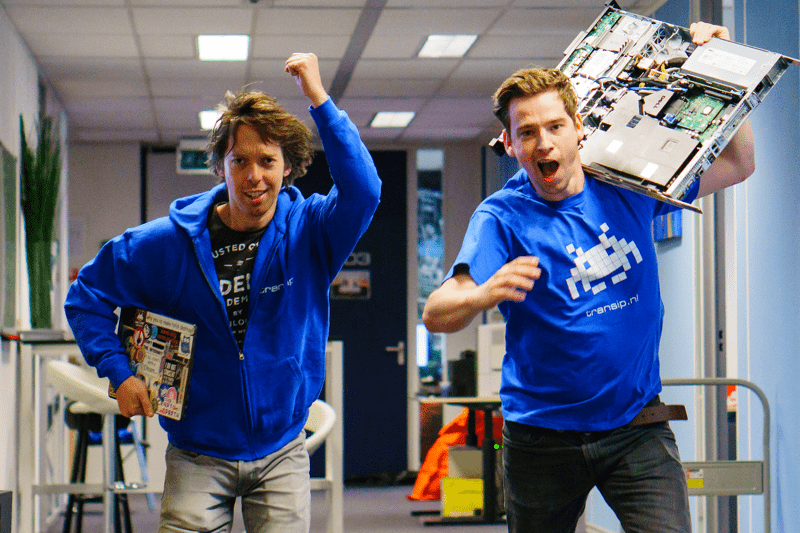 Grow
After reviewing your CV, assessment and interviews, we like you even more! You will receive an offer from us. We are happy to soon welcome you to the team.blue family!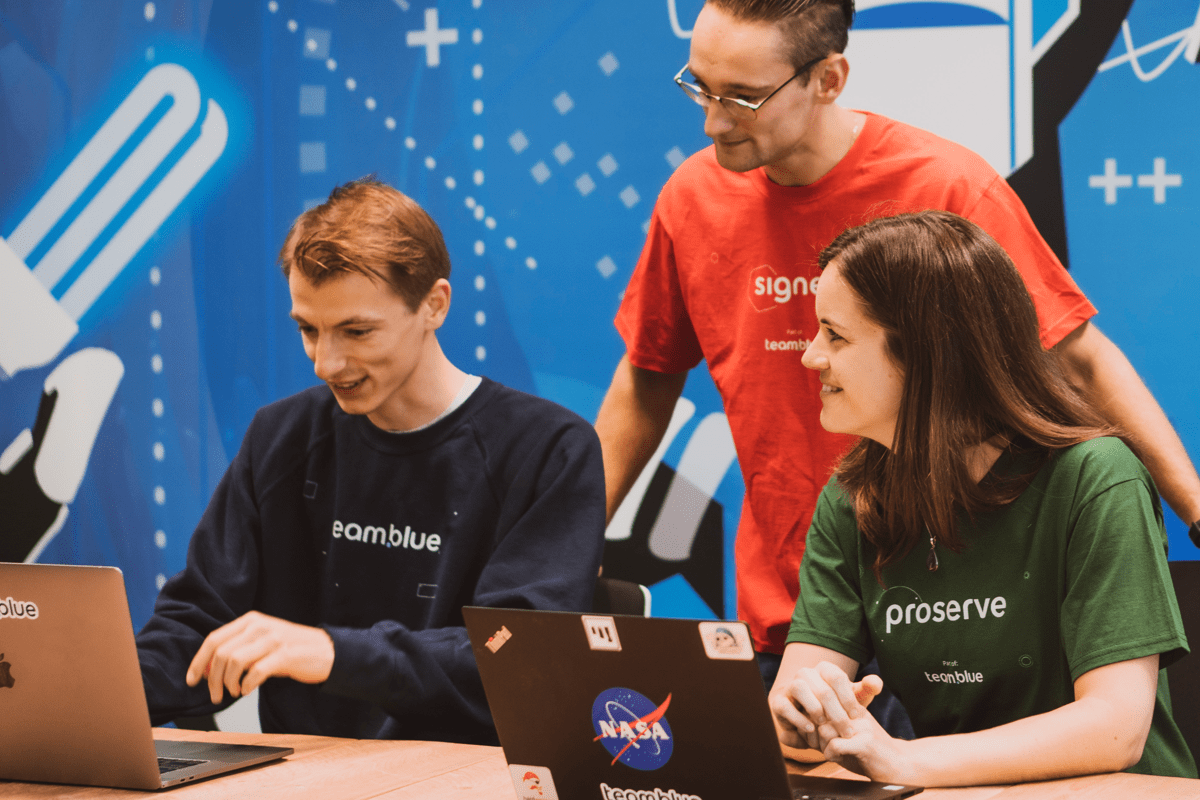 Self-Reflection
At team.blue we believe that in order to be able to truly stand shoulder to shoulder and never stop improving, we need to build a diverse and inclusive workplace. A place where everyone can be themselves, where we can learn from different perspectives and where we can keep growing together.

Have you ever discovered you're good at something you're not passionate about? Many of us have. It's hard to build a fulfilling career on something that doesn't excite you. Before you start applying, take some time to ask yourself a few of these questions:
What is something you learned that made everything that came after easier?
What do you enjoy more, solving problems, or pushing the discussion forward?
What is the most rewarding job you've ever had? Why?
Now, sit with your thoughts for a moment. Consider all the best elements of your experience, and let them come together as a picture of where you want to go next.
Why the visualization exercise? Your skills, interests, and goals are the result of your life, your experiences, your triumphs, and your failures. If we hire you only based on your skills, we'll get a skilled employee. If we hire you based on your skills, your passions, and your experiences and perspectives, we'll get a #team.bluer. That's who we want.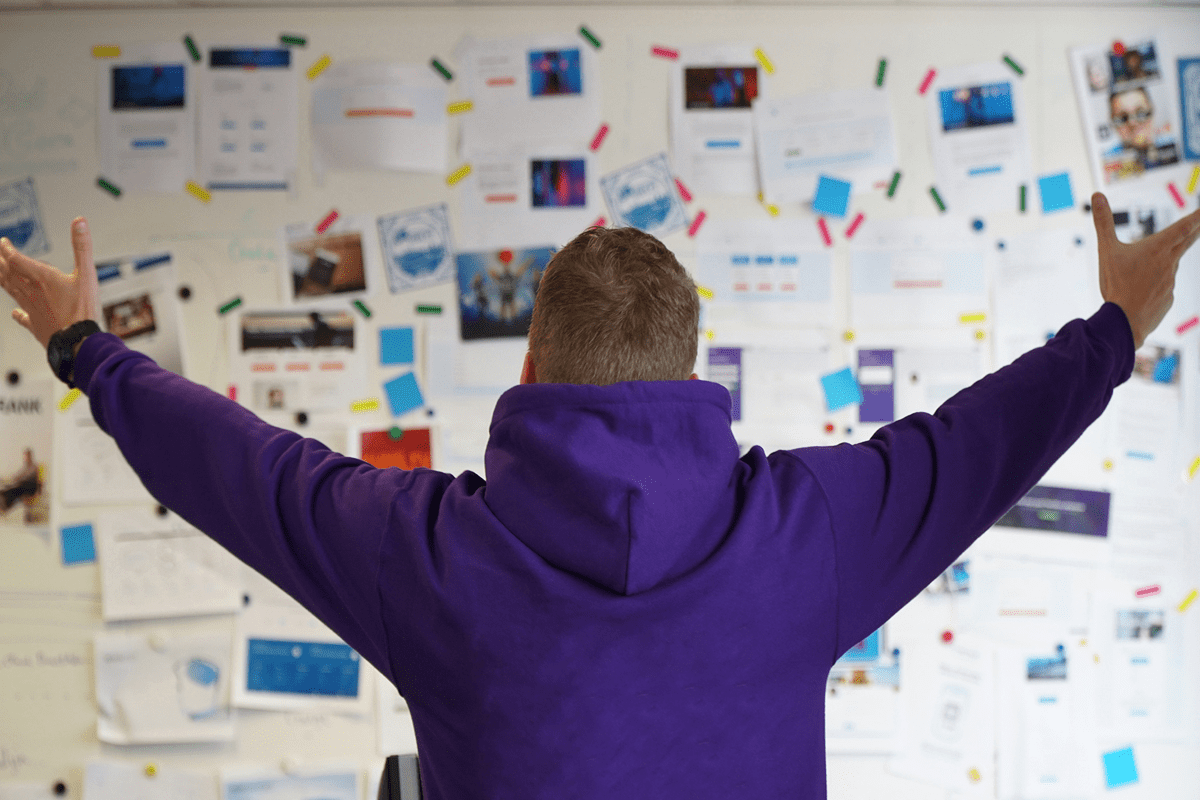 Your Job Search & Resume
Our goal is for you to feel like you know us a bit, and that you have enough information to feel like you're applying for the right position.
Check out our company site. View our YouTube channel. Read our blog and check out our socials. The goal here is the job or jobs you land on should be at the intersection of who you are and who we are. So go, explore for a bit. We'll meet you back here. You should now have a better idea of who we are and which role seems like the best match for where you want to go.
Keep your old resume next to you for inspiration, but start with a blank document and create a resume specifically designed for the job you want.
Do the following to build your job-specific resume:
Align your skills and experience with the job description. Tie your work directly to the role qualifications (and don't forget to include data).
Be specific about projects you've worked on or managed. What was the outcome? How did you measure success? When in doubt, lean on the formula, "accomplished [X] as measured by [Y], by doing [Z]."
If you've had a leadership role, tell us about it. How big was the team? What was the scope of your work?
If you're a recent university graduate or have limited work experience, include school-related projects or coursework that demonstrate relevant skills and knowledge.
Keep it short. We don't have a length requirement, but concision and precision are key — so think twice before letting your resume move onto multiple pages, and take careful aim with your information.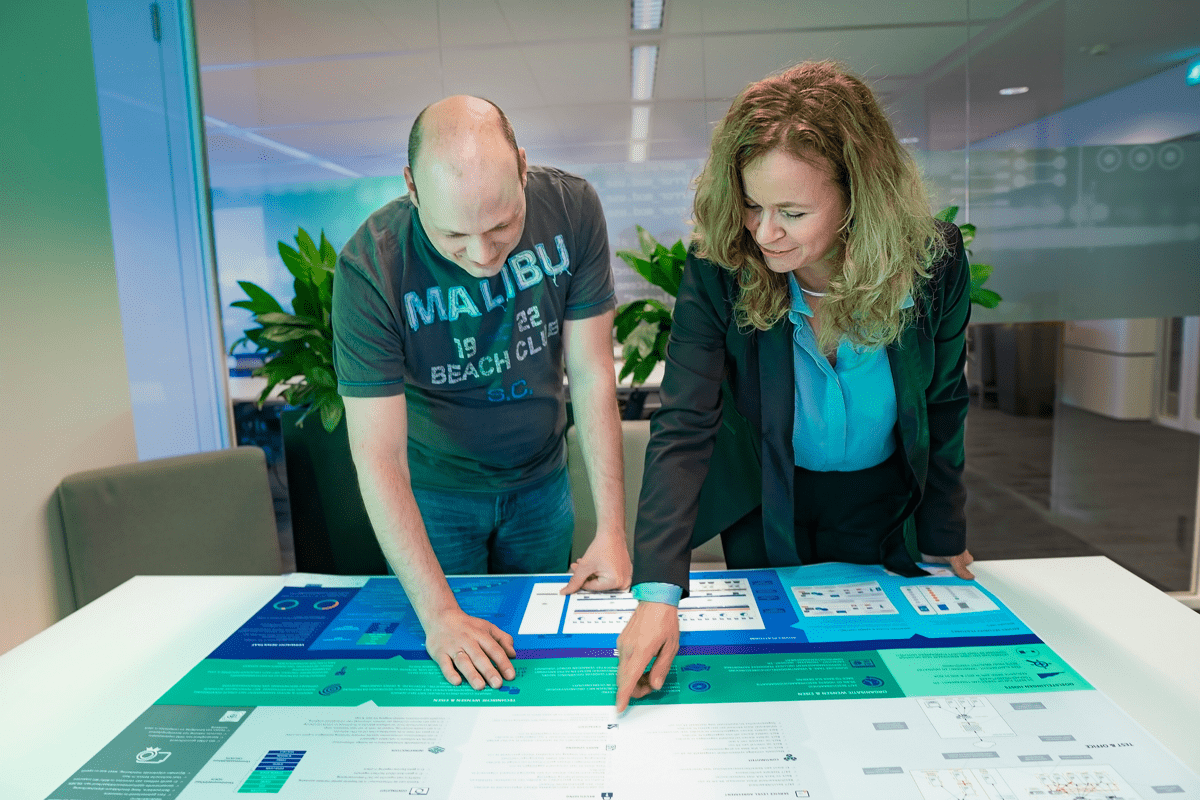 Apply Online & Interviews
Using our career page, take a look at what we have to offer while keeping in mind where you would like to have an impact — then start reviewing which of the listings match.

While the process may differ slightly for different roles, the same basics apply whether you're applying for a tech job, an internship or a leadership position. Not all of these may apply for your role, but here are some of the ways we assess candidates in our hiring process:
Online assessments: You will be asked to do a brief online personality assessment, after we've reviewed your resume. You might be asked to complete more assessments specific to the role you applied for.

Short virtual chats: Before diving into more in-depth interviews, you'll typically have one or two shorter conversations over phone or video. These will usually be with a recruiter, and are designed to assess what you are looking for.
In-depth interviews: We get excited about interviewing and take it seriously. Our process can be rigorous (typically 2-3 interview rounds, either over video or in person), but it's also meant to be friendly, warm, and gives you the opportunity to get to know us better too. We're guided by our goal of creating an equitable and inclusive experience where candidates from a wide variety of backgrounds have an opportunity to succeed.
In the end, we want above all to assess your skills and see if you and this role are a match. So we conduct our interviews using these guiding lights:
Structured interviewing: Every candidate is assessed using clear rubrics, and we use those rubrics for anyone being considered for the role, so that everyone is evaluated from the same perspective, allowing their distinctiveness to emerge.
Open-ended questions: We ask open-ended questions to learn how you solve problems. We want to understand how your mind works, how you interact with a team, and what your strengths are.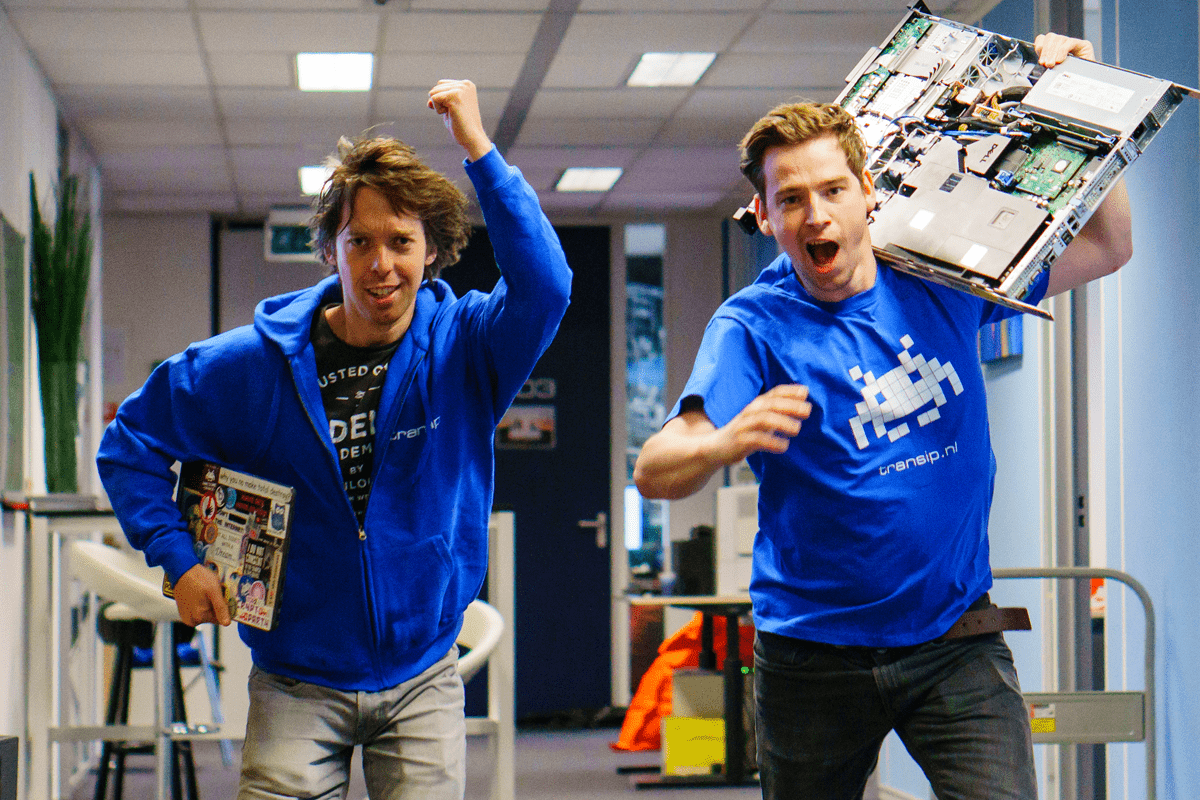 Grow
After your interviews, we'll bring everything together from your application, assessments and interviews and review it.
We say "we" because we take multiple perspectives into account when coming to a decision. If we decide that you're the best candidate for the role, your recruiter will reach out to you with an offer.
Once you've accepted the offer, the recruitment team will walk you through compensation, benefits and so on, after which you are well on your way to becoming a #teambluer — we're thrilled to have you!
Our Commitment to Diversity & Inclusion
team.blue NL serves a global audience. Our impact and our capacity to effect and inspire change means we hold a deep-seated responsibility to embedding our values of inclusivity and diversity in everything we do. Building a workplace and community where everyone can feel safe and push past the boundaries of their ambitions and ideas is critical for both the health of our employees and the future of the company. This means that all applicants are considered, not only for their ideas but for the diverse perspectives they can bring to the team.blue family. Applicants are heard regardless of their ethnicity, religion, gender identity, sexual orientation, age, or disability. These unique characteristics that are a part of each and every one of us and contribute to the future that we as a company are working towards
Frequently Asked Questions
For specific roles we might ask you to complete other assessments relevant to the position you have applied for.


It's not mandatory, but a great opportunity to let us know a bit more about you and why you want to join the team.blue family.

We store and process your data according to the GDPR. You can read more in our Privacy Policy.


If there is a match, candidates complete two rounds of interviews. In some cases you might be asked for a third interview round.


Check out our comprehensive benefits to learn more. We think it's a good investment to help you get healthier, stand on sound financial ground, and live a great life.


Focus on your strengths. We like to ask "What were you doing on your very best day at work?" We want you to do that not just on your best day but every day. Show us something you've built. Builders look at the world with fresh eyes. They see things that are good, but could be better, and figure out how to make it so. We look for candidates who've got that same building mind-set, whether they're applying for executive roles or internships. Share when you've failed and learned. Don't hesitate to talk about the blunders you've made in the pursuit of big ideas – we want to hear about those as much as your wins.